For the ultimate in luxury and utility, the 2018 Lincoln MKC will leave you completely satisfied. This luxury SUV delivers big on smooth performance, advanced technologies, and a built quality you'll appreciate from the very beginning. Find the right Lincoln MKC and enjoy the best service possible by coming to Alvarez Lincoln.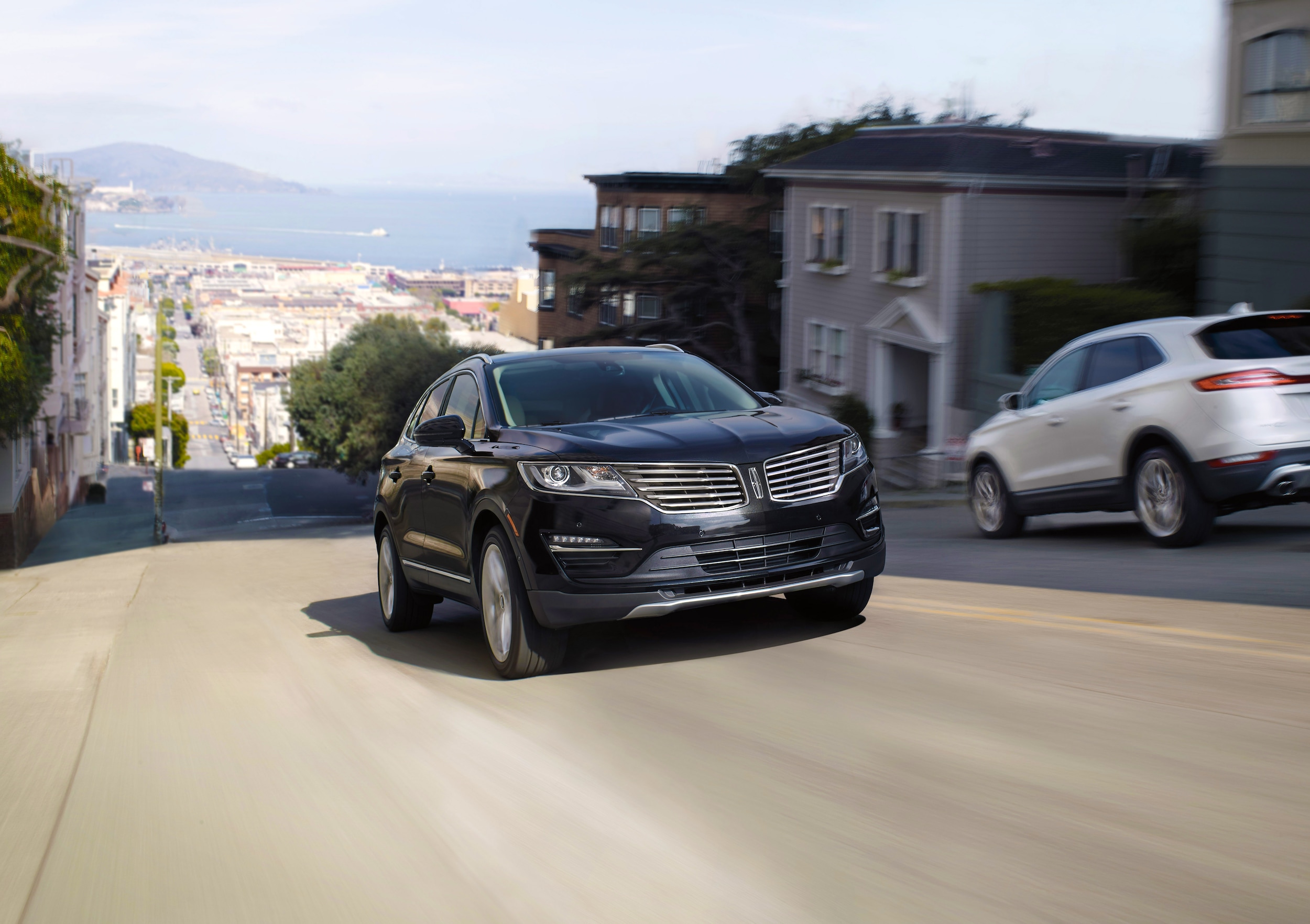 Unrivaled Performance
When you get behind the wheel of the Lincoln MKC, you'll feel complete confidence in how the SUV performs. It handles so intuitively, accelerates with grace, and does exactly what you need, when you need it.
Depending on which of the three available models you choose, the Lincoln MKC comes with one of two available engines. The first, a turbocharged inline four-cylinder 2.0-liter squeezes out 245 horsepower, making for truly exhilarating performance.
If you want to upgrade, a twin-scrolled turbocharged 2.3-liter engine produces an impressive peak 305 lb.-ft. of torque. That's possible through the combination of direct fuel injection, turbocharging, and twin independent variable camshaft timing. With this engine, the SUV can tow up to 3,000 pounds, when it's equipped properly.
Allowing you to take on any set of conditions on the road, the available all-wheel-drive system transfers engine torque between the front and rear wheels. It works so fast, it often shifts performance before wheel slip can even happen.
Advanced Safety
Having fun behind the wheel doesn't mean you need to sacrifice safety. Instead, the 2018 Lincoln MKC seamlessly integrates advanced safety technologies, which unobtrusively help you avoid dangerous situations at any given time.
All models come with AdvanceTrac, which includes roll stability control. When you encounter slick conditions on the road, the system guards against slipping to the sides. Gyroscopic sensors monitor for any dangerous body movements at a minimum of 100 times each second, with the brake system making automatic corrections to avoid the risk of tipping.
Adding adaptive cruise control means you set a speed you want to travel on the highway. As traffic ahead slows, the SUV then maintains a safe following distance, reducing its speed accordingly. Once everything starts flowing normally, the system brings the vehicle speed back to where you set it.
Impeccable Interior
Beyond the superior materials and exquisite craftsmanship, the Lincoln MKC interior serves up plenty of amenities. Ambient lighting features selectable colors, so setting the perfect mood for any occasion is simple. The optional panoramic Vista Roof allows plenty of light to enter the cabin, plus a power sunshade when you want to keep things cool.
You also get solid onboard technologies to keep you informed and entertained. One of the most central systems, Sync 3, works with advanced voice controls. That means you can speak naturally, instead of memorizing awkward commands. It works with Apple CarPlay, so your favorite phone apps appear on the vehicle touchscreen. Use the system to make or receive calls, plus manage text messages, and even play music from your iPhone.
Everyone will love the available THX II Certified Audio System. It packs 700 watts of power, plus 14 speakers in positions customized for the interior, and distributed bass technology for a truly immersive experience.
Schedule an appointment with Alvarez Lincoln to test out the Lincoln MKC.